Age is only a number! At least that's what I've heard so many times from my friends and others, and yes, there is an uproar of approval to this phenomenon to say the least.
Sex over 65 still makes people give you that look! Waste of time! You'll break something! You've got to be kidding me! The mere thought of older people having sex, and enjoying it even brings on embarrassment and disbelief from people younger then them, their children and relatives. However, there are many active 'older people' who feel enthused and youthful by great sex. Being sexually fulfilled is a basic human need. Those who say that it dies with age; I would want them to introspect about their relationship. I want them to come tell me the same thing when they turn 60, and their drive is more driven then when it was in their 30's or 40's! Give me a freakin' break! You want cliche's? I'll give you a cliche'. Just because there's a little snow on the roof, doesn't mean the fire is out in the hearth! How's that for ya?!!!
The truth is, human beings are fortunately never too old to enjoy a happy and healthy sex life. Despite this good news, many people, young and old alike, are astounded at the idea of senior sex, that is, people remaining sexually active in their sixties, seventies, eighties and beyond.
I guess one problem is that we've been at it so long that we're getting bored! We're always looking for something new, and exciting. Everything always seems old hat to us! Well, I've found a place that I tell my friends about, and they're all really into it with their partner or alone! Who cares! Get er' done as they say, and many of them already know about it.
That place is
EdenFantasys
. From books, videos, sexual toys, nighties and the list goes on and on. There are even contests to win products, and there's always something going on for example today is Crazy Thursday: Relieve your stress with powerful massagers and save 25% AND
Free Gift with Any Order
New Surprises from Eden
Get a
Deep vibrations bullet
with your order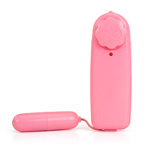 There's always something going on there, and there's free standard shipping for orders $59+.
EdenFantasys.com encourages their community members to grow and discover themselves as sexual beings. They also refer to their company and community as "sex-positive." They believe that the safe, consensual expression of sexuality is a wonderful and and crucial part of human life. Unfortunately, it's a part of life that's too often been shrouded in unnecessary secrecy and shame. They strive to provide products, services and information that help you celebrate the powerfully positive affects of sexuality in your life -- with no judgment or embarrassment much less harassment!
Personally what sold me about Eden Fantasies was this statement:
EdenFantasys Mission Statement
EdenFantasys.com
invites you to learn from others, share your experiences and re-discover sex. We offer online shopping you can trust, a welcoming community and a wealth of inspiring resources.
*Disclaimer: I was not financially compensated for this review. However, I was given a sample of the merchandise mentioned above in exchange for my honest opinions & review.